Pickup & Delivery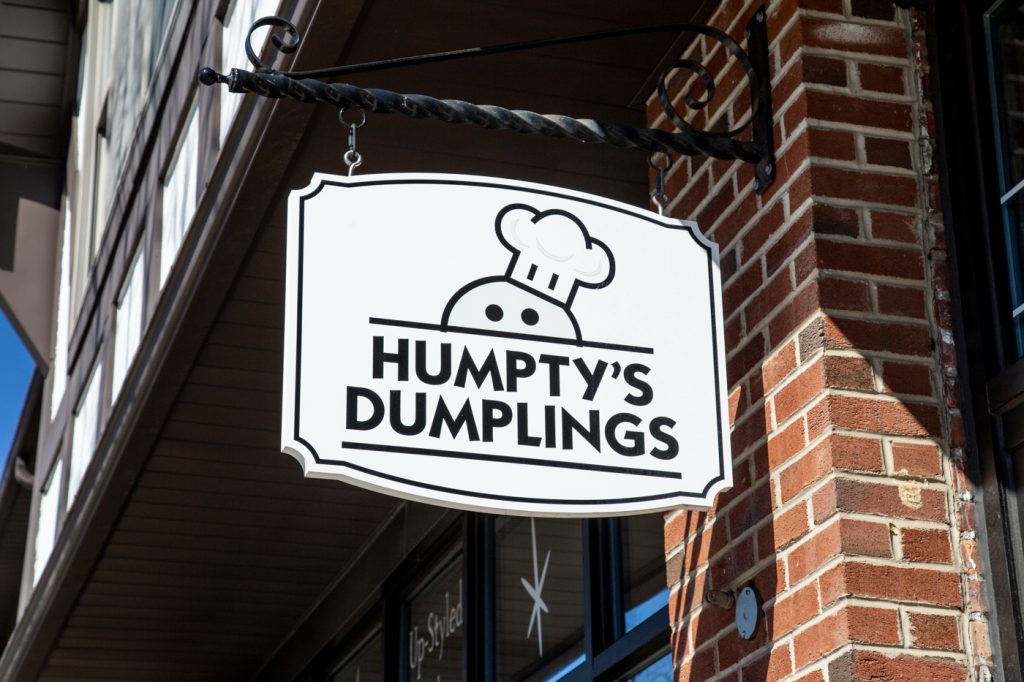 Locations
Keswick Village
277 North Keswick Avenue
Glenside PA 19038
(215) 935-6180
Mon – Thur: 11am – 9pm
Fri – Sat: 11am – 11pm
Sun: 12pm – 9pm
Fishtown
Humpty's @ The Saint
102 West Girard Avenue
Philadelphia PA 19123
Attached to Saint Lazarus Bar
(215) 515-3250
Sun – Wed: 5pm – 12am
Thur – Sat: 5pm – 3am
Call for holiday hours

All orders taken at the window or from The Saint. No pickup or delivery available.
Farmer's Markets
West Chester Grower's Market
North Church and West Chestnut Streets Downtown West Chester, PA
Every Saturday: 9am – 1pm
Lansdale Farmer's Market
400 Penn St
Lansdale, PA 19446

Every Saturday: 9am – 1pm
Horsham Farmer's Market
1025 Horsham Rd
Horsham PA 19044
Every Sunday: 10am – 2pm
Bridgeport Twilight on the River
63 W 4th St
Bridgeport, PA 19405

Every Other Wednesday: 4pm – 8pm
See schedule for dates
Pre-order for Farmer's Market Pickup
Humpty's At Home
Have Humpty's Dumplings shipped anywhere in the US and enjoy them any time, day or night!