Menu
DUMPLINGS
6 Dumplings for $9 Single Flavor or Mix & Match
$1 Dumplings on Wednesdays!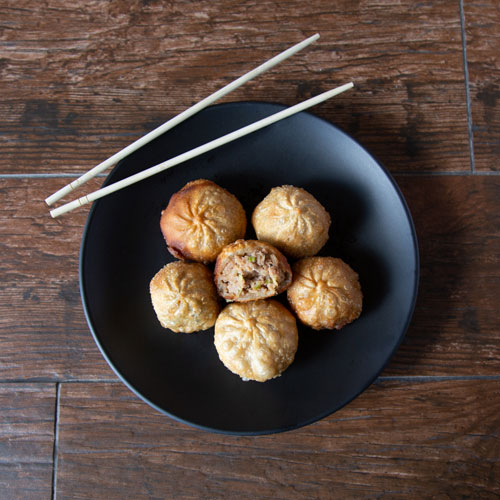 If you want traditional, this your stop. These delicious dumplings are made with pork shoulder, ginger, soy, & scallions.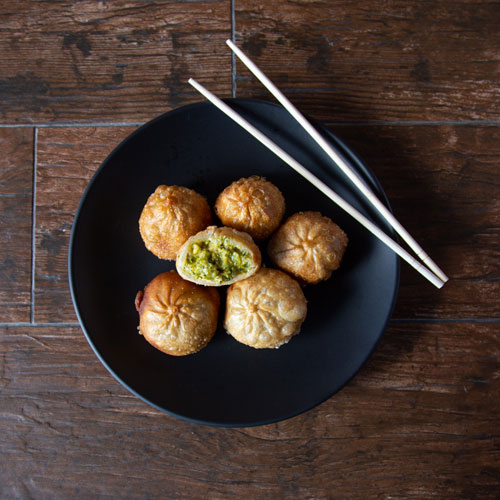 Broccoli & cheddar are the only two ingredients in this classic dumpling. If you enjoy this casserole dish you'll love the dumplings.
Vegetarian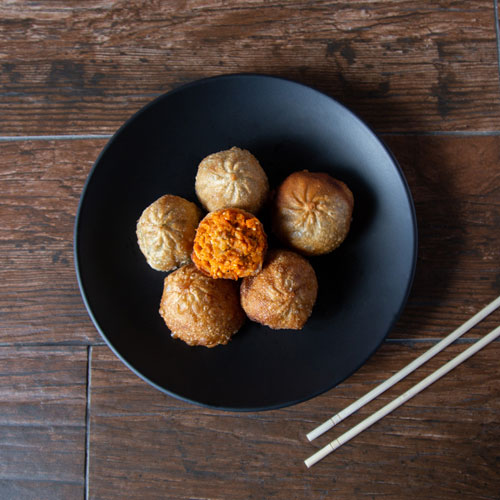 Like a boneless buffalo chicken wing – only better! The mild heat let's everyone enjoy this favorite.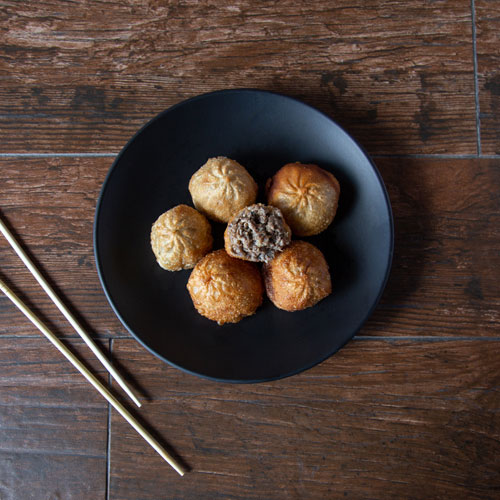 A classic Philly inspired marvel, this one-of-a-kind dumpling is made of chip steak & American cheese and is one of our most popular dumplings. 12 dumplings per bag.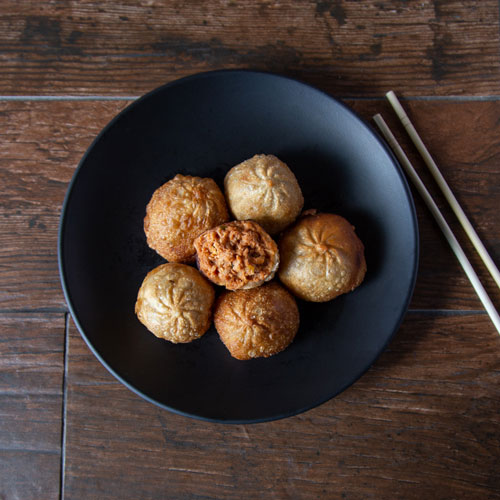 This unique dumpling is made of chicken breast, smoked gouda, red onions, scallions & honey chipotle BBQ sauce. Think sweet and smokey.
Taco
Made with ground beef, tomato, onion, house blend taco seasoning and cheddar cheese.
Special (Changed every month / season)
This vegetarian dumpling is made from pureed edamame with a little soy, and white truffle oil.
Vegetarian
Apple Pie
This sweet dumpling is made of classic apple pie filling, tossed in cinnamon sugar.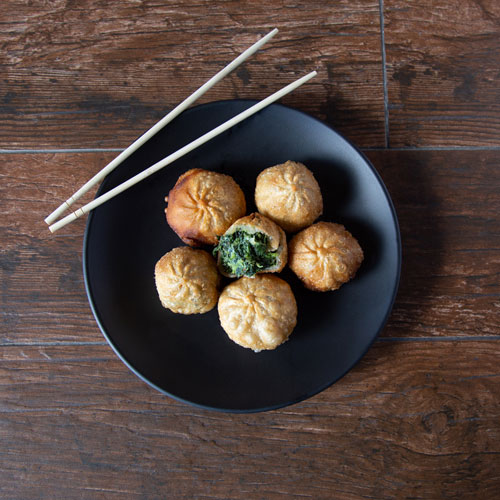 A delicious vegetarian dumping made with spinach, mozzarella cheese & ricotta cheese.
Vegetarian
Special (Changed every month / season)
NOODLE BOWLS
$10.85 per Noodle Bowl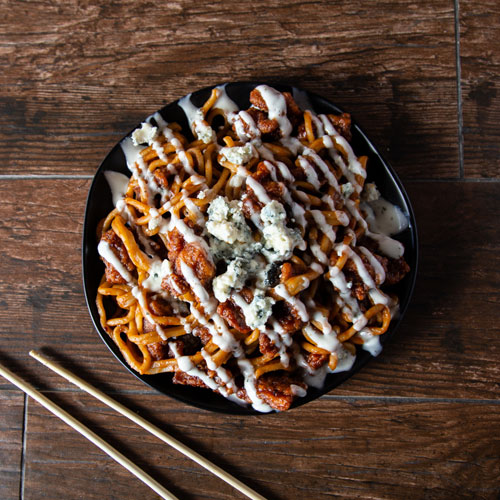 Buffalo Chicken
Crispy chicken bites and Humpty's Mild Wing sauce. garnished with blue cheese crumbles and a drizzle of ranch.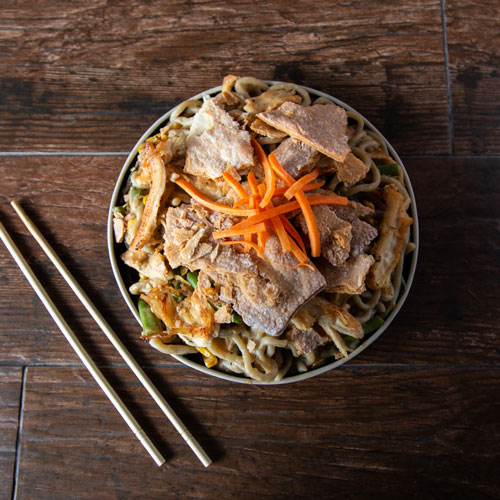 Chicken Pot Pie
Chicken breast, mixed veggies, homemade gravy. topped with pie crust crumbles and shredded carrots.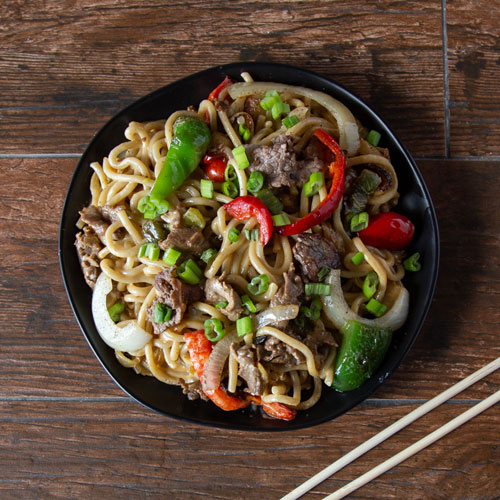 Cheesesteak
Chip steak, peppers, onions, cheese sauce. garnished with scallions.
Italian Roast Pork
Pork loin, broccoli rabe, sharp provolone with our own housemade herb and garlic sauce.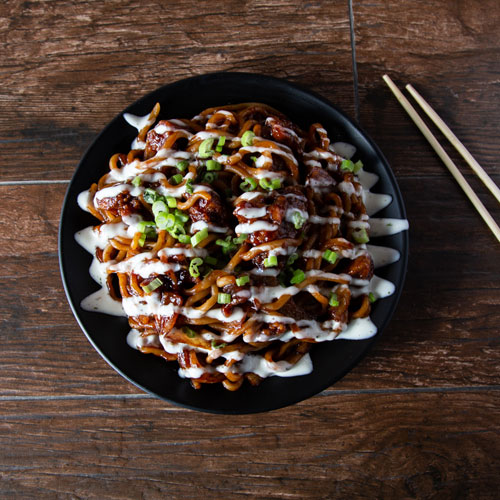 Honey Chipotle Chicken
Sauteed onions and crispy chicken tossed in Humpty's Honey BBQ sauce with a ranch drizzle and scallion garnish.
Orange Sesame Shrimp
Baby bok choy, red onions, red peppers, butter-garlic shrimp, and an orange sesame glaze garnished with toasted sesame seeds.
SALAD
$4 for small. $6 for large.
Watermelon & Arugula
Diced watermelon bits, thin sliced red onion, shredded parm on a bed of arugula, served with watermelon vinaigrette on the side.